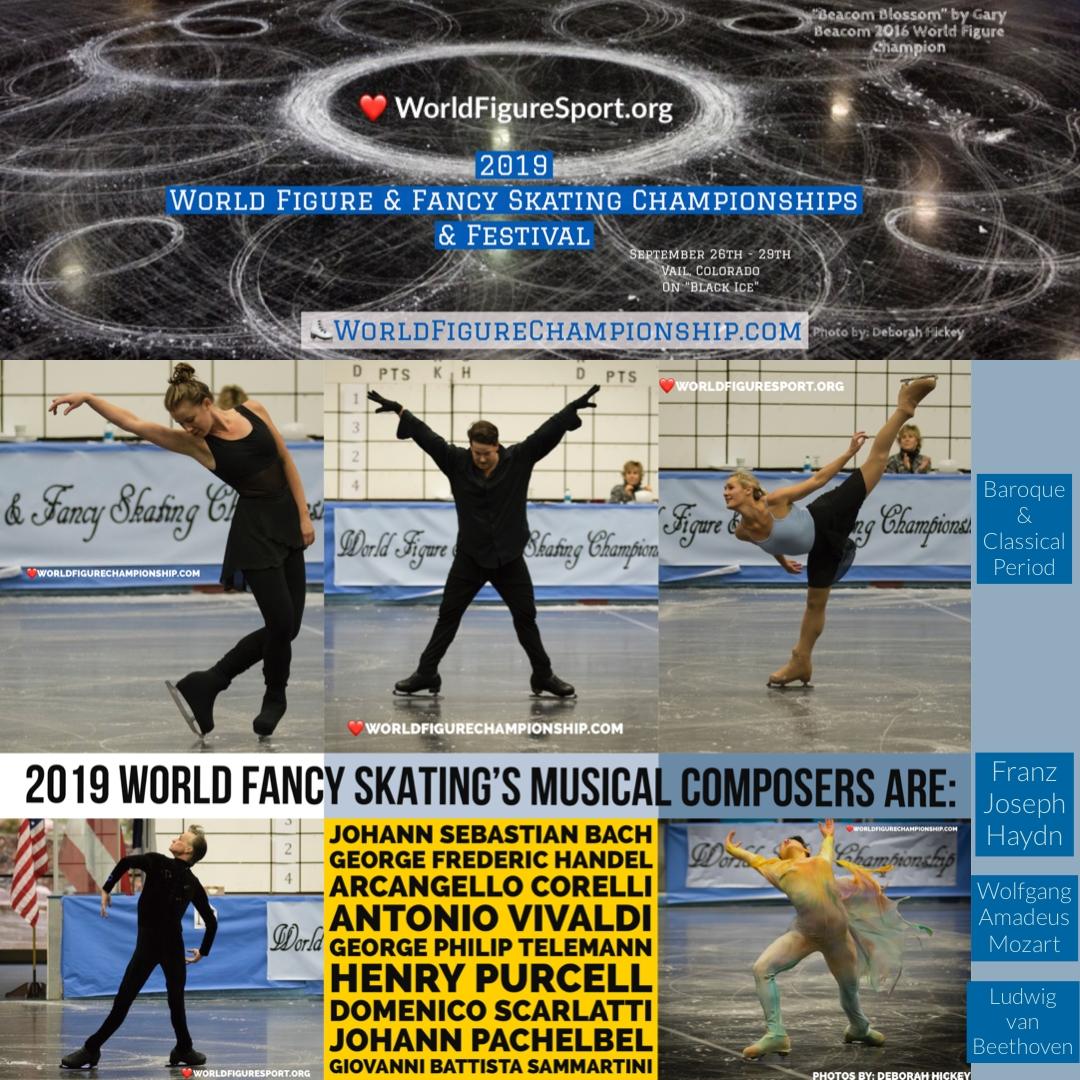 Date
Sep 26 2019
- Sep 29 2019
Expired!
World Figure & Fancy Skating Championships & Festival
WFS Members automatically receive complimentary entry, please wear membership ID badge.
World Figure Sport promotes leadership & innovation by uniting both sport & art.
Venue: 2019 Rink – Dobson Arena, Vail Colorado
Ice Color – Black Ice
Rink Size – 85 feet x 200 feet (26 m x 61 m)
Note: Figure Patterns/Designs should stay between 18 – 19 feet wide (5.5 m – 6.5 m)
Skaters will have a 19 ft. wide and 42.50 ft long patch.
Note: A skater's starting center can not begin at 42.5 ft. from the boards
​but Figures can be past 42.5 ft as long as the majority is not over 42.5 ft.